Sea freight market update | June 2022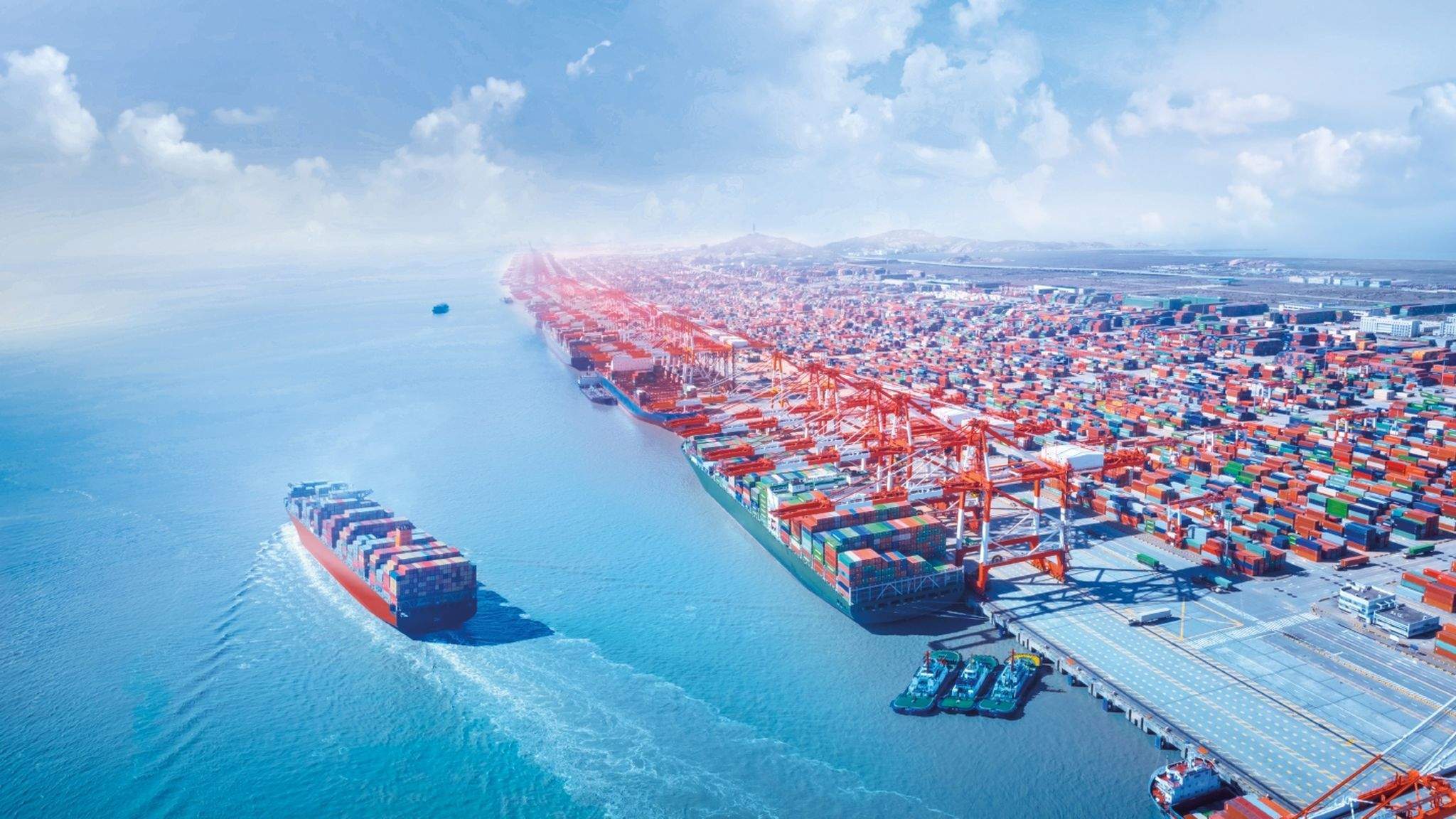 Strikes at Germany and South Korea
In the German ports of Hamburg and Bremerhaven, the four-hour warning strike did not lead to major vessel delays, however the suspension of handling operations at the terminals led to massive backlogs and later on the roads. This is expected to take a while to be resolved. In Asia, the eight-day strike in South Korea has come to an end and road transportation is returning to normal, but the it will take more time to clear the backlog.

Easing of COVID-19 restrictions in China
Lockdown relief in Shanghai will lead to an increase in export container volumes into Europe and on Transpacific Eastbound, which might cause space issues, empty equipment challenges and rising rate levels. On the Transpacific trade, rates are stable and space is adequate. Carriers expect a new rush of cargo to the US once the factories in China return back to normal.
Trade Lane Update
EUROPE

Port congestion in Northern Europe continues to worsen. Very high slot densities at Northern European container terminals and bottlenecks in inland transport are aggravating port congestion problems in the trade between the Far East and Northern Europe.

Container ships operating on this route currently take an average of 101 days to complete a full round voyage. This means that on average they arrive 20 days too late in China to start their next round trip, forcing carriers to blank sailings because no ship is available.

Port Congestion EMEA
Belgium Antwerp 2 days
France Le Havre 1 day
Germany Bremerhaven 3 days
Hamburg 6 days
Wilhelmshaven 0 days
Italy Trieste 3 days
Netherlands Rotterdam 2-3 days
Slovenia Koper 1 day
Spain Algeciras 1 day
Valencia 1 day

Europe - Far East
Space is currently available but empty equipment is likely to be running short in the upcoming weeks.

Europe - South America East & West Coast
Space is overall tight but to South America East Coast it is slightly better than to South America West Coast. The empty equipment situation in Northern Europe is tight, especially the lack of containers in Inland Depots. Vessels often face large delays due to congested terminals. Carriers continue with schedule recovery measures, such as port omissions and blank sailings. The situation in Northern Europe Ports, including Hamburg, Bremerhaven, Rotterdam and Antwerp are getting worse, due to strikes . It is recommended to place bookings well in advance, ideally 4 to 6 weeks before sailing.

Europe – Mexico
Space is very tight. The empty equipment situation in Northern Europe is tight, especially the lack of containers in Inland Depots. It is recommended to place bookings at least 5 to 6 weeks before sailing. Rates remain at a very high level and no rate reductions are expected in Q3. Vessels are frequently heavily delayed on all services. Especially if vessels have their first port call in the US. Carriers are looking into options to improve schedule reliability, but there are no service changes announced yet.

Europe – Indian Subcontinent
Space is available. Congestion and vessel delays are overall still ongoing in Northern and Southern Europe. The empty equipment situation in Northern Europe is improving while it is still tight in Southern Europe . Congestion in Sri Lanka is still not improving due to the political situation.
ASIA

Port Congestion Asia
China Mainland Ningbo: 7-10 days
Dalian / Shanghai: 7-10 days
Qingdao / Xingang: 7-10 days
Nanjing / Xiamen: no congestion
Yantian/ Shekou / Nansha: 7-10 days
Hong Kong 7-10 days
India Subcontinent Chittagong: 3-6 days.
Colombo: Delays for containers going into Cochin.
All other ports: no congestion
Indonesia Jakarta / Surabaya / Semarang: 2-3 days
Korea Busan / Incheon: 5-7 days
Malaysia Port Klang / Pasir Gudang / Tanjung Pelepas / Penang: 5-7 days
Singapore No congestions for FCL containers,
some delays for LCL shipments depending on the carrier.
Taiwan Keelung / Kaohsiung / Taichung: 3-7 days
Thailand Bangkok: 7-10 days
Laem Chabang: 2-3 days
Vietnam Haiphong Export / Import: 4-5 days
Saigon Export / Import: 7-10 days

Far East - Europe
Space is generally available, depending on the carrier and loop. The empty equipment situation in Asia is still tight.

Far East – Mexico
The market is heating up, and space to Mexico is becoming an issue. Rates have increased, and for July further upward rate adjustments are expected.

Far East - South America East Coast
The empty equipment situation in Asia is very tight, especially in the North, affecting large ports like Tianjin and Qingdao. As the situation in Shanghai gradually resumes to normal, space is becoming very tight. It is recommended to place bookings well in advance, ideally 3 to 4 weeks before sailing. Since June 01, 2022, rates have been increasing on a weekly basis.

Indian Subcontinent – Europe
Space is available and the empty equipment situation is further improving. Please consider congestion and delays when transporting shipments via Colombo.
DACHSER LCL service India - Spain
DACHSER is launching its own Less-than-Container-Load (LCL) consol service from Nhava Sheva to Valencia. The LCL service offers frequent departures and reliable transit time. Please contact your DACHSER representative if you are interested.
Transpacific Eastbound
Due to the easing of COVID-19 restrictions in China, space and equipment decreased . The situation is predicted to tighten again in July and August due to potentially high volumes. Supply and demand are currently under control, but this could change in the next month due to the predicted pick up of containers towards the US.

In South Korea, the Truckers' Union went on a strike at the ports for eight days. Currently, the situation is that the Union will not strike but it is unknown if the situation will change in the next few weeks. Negotiations between the Union and the government are still ongoing, but signs are showing that both parties will come to an agreement.
US Port congestion is ongoing but decreasing due to the decreased volumes from Asia.
DACHSER expedited LCL Service
DACHSER offers an expedited LCL service from China to the U.S. West Coast, which is a reliable alternative for customers to avoid congestion issues. The weekly scheduled direct expedited LCL service reduces transit times by 3-7 days. Please do not hesitate to contact your local DACHSER sales team to get further information about the LCL service.
AMERICA

Port Congestion in North America
West coast
Los Angeles 9 days waiting time to berth
Oakland 8 days waiting time to berth
Tacoma waiting time insignificant
Seattle Situation fluid

East Coast
Boston Situation fluid
New York 5 days waiting time to berth
Baltimore Situation fluid
Norfolk 2 days waiting time to berth
Charleston Situation fluid
Savannah 5 days waiting time to berth
Jacksonville Situation fluid
Miami Situation fluid
Mobile Situation fluid
Houston 5 days waiting time to berth
Transatlantic
Currently, there is space available depending on the destination coast. But this is expected to tighten once cargo flows in Asia are picking up again. It is recommended to place bookings 2 to 3 weeks in advance. New York remains to be congested and delays at the NYC Ports are up to 10 days. Montreal is facing heavy delays as well and all transfer loads (to inland points) are affected combined with truck and rail shortages.

In general, most destination ports are volatile. The empty equipment situation in Northern Europe is still challenging across the region. The lack of 40-footers is a main issue.
Click the button below to read the current development on the World Container Index and Shanghai Containerized Freight Index.
If you would like to discuss your transport needs, please get in touch with your local DACHSER representative to work out the best logistics solution.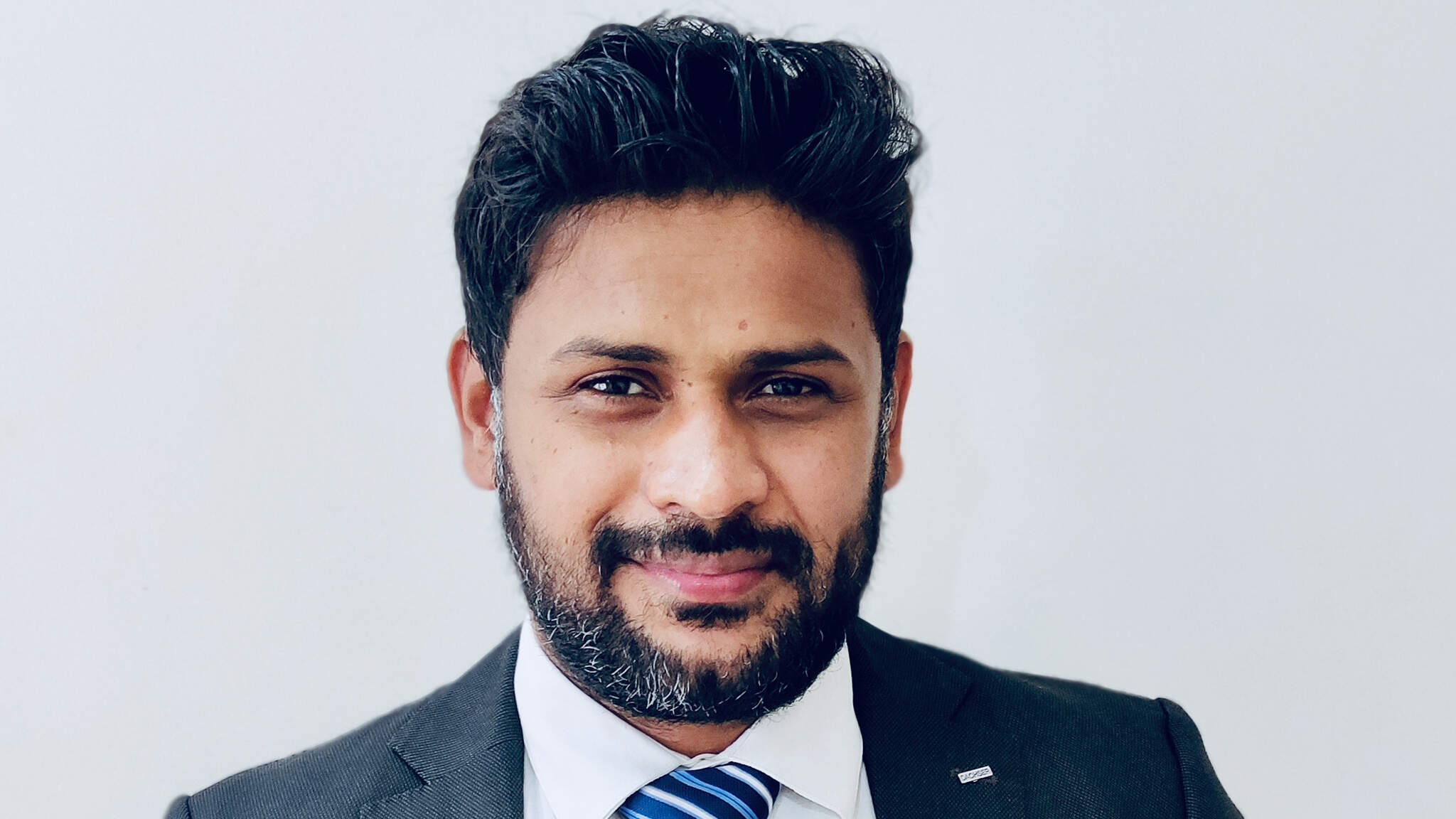 Contact
Ali Mahboob
Digital Communications Manager Asia Pacific